Family & Consumer Sciences
ServSafe Manager Training Course
Wednesday Nov. 30th and Thursday Dec. 1st | Registration
Mark your calendars for the next ServSafe Manager Training Course this fall. Call Christa Campbell at 706-283-2037 for more details.
FACS Staff
---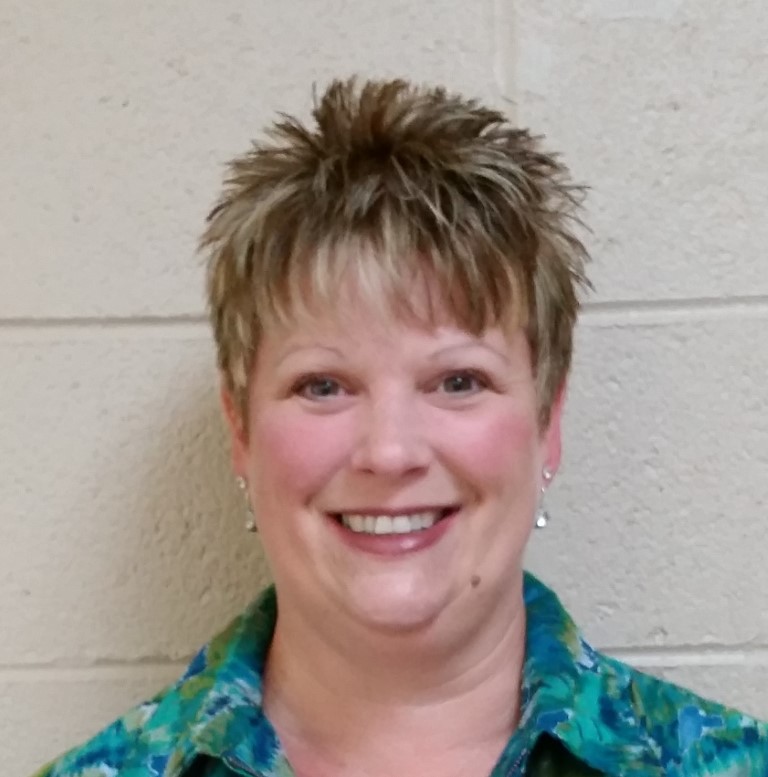 Christa Anderson Campbell
Family and Consumer Sciences
Make healthy food and lifestyle choices on a budget. This series of eight, interactive lessons includes activities and recipe demonstrations.
UGA Extension provides entity-approved training to help child care providers meet state licensing requirements. Check the calendar for training events near you.
Establishing, maintaining, and protecting Your Good Credit can save you thousands of dollars over time. This series will teach you the basics of credit reports and scores.
What happens during a child's first few years makes a big difference in the child's later life. This series helps parents learn strategies to improve early brain development.
How to manage diabetes or pre-diabetes.
Diabetes Life Lines Newsletters

Healthy Living Newsletters
Growing Together Newsletters

Senior Sense Quarterly Newsletters
Monthly Articles from FACS Agent Christa Campbell 
A Clean and Safe Kitchen
     A clean kitchen will help prevent the spread of bacteria. Dangerous bacteria can lurk around countertops, surface areas of the kitchen, and on large and small appliances. Bacteria can be on a surface that appears to be clean. These bacteria can contaminate food and cause serious illness.
     In the kitchen, there is a difference between cleaning and sanitizing. Cleaning involves soap and water, removes visible dirt, and removes most of the germs. Sanitizers, on the other hand, provide extra safety because they contain stronger solutions that destroy more disease-causing bacteria. Clean kitchen surfaces with soap and water. After cleaning and rinsing, sanitize the surface with a sanitizer. A good sanitizer can be prepared by mixing 1 teaspoon of chlorine bleach per quart of water. A new solution should be prepared daily and can be placed in a spray bottle for easy use. Allow the surface to air dry after sanitizing. Wash hands after the surface is cleaned and sanitized.
     Paper towels are ideal to use for cleaning because they can be used once and thrown away. This prevents bacteria from multiplying and being spread throughout the kitchen. If dishcloths are used, change and launder often. Sponges are not recommended for kitchen use because they have lots of nooks and crannies where germs can hide and spread from one surface to another. To prevent chemical contamination of food, never reuse cleaning product containers and keep chemicals away from foods.
     Keeping appliances clean is important because they will last longer and will help prevent the spread of bacteria. Large appliances such as refrigerators, freezers, and ovens should be cleaned at least on a monthly basis since they are used often and spills can occur more frequently. Use soap and water to wash the refrigerator. Do not use abrasive cleanser or scouring pads because they can damage the surface. Greasy build up may require the use of a heavy-duty cleaner or grease cutter, and a soft cleaning pad.
     Dishwashers are self-cleaning, but check to see if large particles of food are lodged in the strainer. Ovens are often self-cleaning and are helpful in making spills easier to clean. After the oven has cooled from the cleaning process, simply wipe away the ash residue that is left. Be sure to ventilate the kitchen when cleaning the oven in case it gives off fumes or smoke. Unplug small appliances before cleaning; NEVER
immerse in water unless directions say it is permissible.
     Cleaning the kitchen on a frequent basis makes the job easier and will make food preparation more enjoyable. Keep sanitizer solution freshly made and use to kill bacteria that cause foodborne illness. Be confident that your kitchen is clean!
Strategies for Success with Savings
     Have trouble saving money? You are not alone. Experts estimate that as many as 70% of workers live paycheck to paycheck. A 2014 study by the Federal Reserve Board of Governors found that nearly half (47%) of consumers would have trouble paying for a $400 unexpected expense without selling something or using credit.
     The inability to save is not about income. Many low-income households can and do save—as many as 40% by some estimates. Households with higher incomes struggle to save too. You may feel like your financial situation is too bleak for saving to make a difference. Do nothing and your finances will not improve. Developing the saving habit will change your life.
     Whatever your income, the ability to save comes down to spending less than you earn. Getting started can be a challenge—especially if you rely on credit to make ends meet. Changing old habits will not be easy, but the rewards make becoming a saver worth the effort. The following tips can help you to develop the saving habit.
Plan spending. A written spending plan is set of directions to get you from where you are financially to where you want to be. Knowing how much you can afford to spend for various expenses helps you avoid overspending. Economizing, comparison shopping, substituting cheaper alternatives, using coupons, and taking advantage of sales can help you to cut spending.
Save for emergencies. Unexpected expenses are a part of life. Setting aside money for these little surprises reduces the need to use credit or sell something to cover them. Having money for emergencies brings peace of mind too.

Save for a reason. Saving is easier when you have a specific goal in mind, such as paying for a vacation, buying a new car, sending a child to college, or retiring. Knowing what you want makes it easier to say no to day-to-day temptations and impulse purchases.

Pay yourself first. Deciding to save whatever is left at the end of the month is not an effective strategy. Take out savings before you pay for anything else. Even if you end up needing the money before the end of the month, developing the habit is an important step that will eventually pay off.
Make savings automatic. Having to do something every time you get paid makes it easy to cut back on savings. Payroll deductions for savings bonds or retirement accounts, automatic transfers from your checking account to your savings account, and other options make saving easier.
Eliminate debt. Finance charges increase your expenses and debt payments limit your flexibility. Stop using credit, develop a debt repayment plan, and stick to it. If you have trouble making you minimum payments, consult with a credit counseling agency.
Take the pledge. Developing the saving habit is easier with re-enforcement and support. Visit http://gafamilies.org/money to take the pledge to become a Georgia Saver. You will receive timely savings tips, opportunities to win cash prizes, and other motivators to keep you on track.
     Your finances may not improve over night, but with persistence and patience, developing the saving habit will make a difference. Start today! You will never be sorry you saved, but you might be sorry you did not.  For more information about saving, getting out of debt, planning your spending, or reducing expenses, contact Christa Campbell, your local Family and Consumer Sciences County Extension Agent.